Blog Archives
Top Ten Tuesday is hosted by The Broke and the Bookish, and features weekly top-ten lists! This week is a freebie, meaning the topic can be whatever we want! I decided to focus on games this time. So this is my list of Top Ten Games that made me smile in 2015 (and yes, it is two days late). Not best or anything, but they were games that brought me joy during a difficult year. Though some of these are favorites, others are not but will probably always make me smile when I need it.

Fantasy Life is so adorable and addictive, I've fallen in love with this game. There's loads of content to keep you busy for hours, and DLC you can add that gives you a whole new area after finishing the story. It was the highlight of my holiday in December, even if I played more of it in 2016 technically.

Bayonetta 1 + 2 combo pack was very fun. Although I'd gotten it at the end of 2014 for my husband, I didn't play it until 2015. And when I did, I had a really great time with it. No link for this one as it's currently not available at a decent price, but it might still be around in physical stores.

Mario Kart 8 was something I got back in 2014, but of course kept playing in 2015. Every time I play this, I'm grinning. It's a great mood lifter! Also probably the best Mario Kart to date.
Lego Harry Potter 1-4 was my birthday gift, and having missed the HP world and never getting to play this because I'd heard of the bugs, I was so glad to get this DRM-free version on sale. So far as I played, I didn't run into much problems, and I enjoyed getting to experience some parts of the books again (I just reread the 2nd book via audiobook, and hope to continue listening to the rest as rereads).

Etrian Odyssey Untold: Millenium Girl is a game I got when it came out, but it took me getting Fafnir Knight to prompt me to actually get into this one. And I love it a lot, as I did Fafnir Knight before I switched to this one. I should finish it this year so I can get to Untold 2, but I have a ridiculous amount of games to play, so who knows!
Puzzles & Dragons is just a fun casual game, that's highly addictive.

Monster Hunter 4 Ultimate is a game I honestly wasn't sure about, but when I saw the collector's edition for only $45 at a convention, just a few months after its release, I couldn't walk away. From what I played, I enjoyed it, until I realized how slowly I was progressing, which put a damper on things. But still, the pet pig and those felynes sure did provoke a smile out of me, and I might return to it from time to time.
Terraria is another game I had before 2015, but learned how to play in 2015, and enjoyed. I like Sandbox games quite a bit, as it turns out (which is why I got excited on Twitter this morning when I saw Starbound is now on GOG).

Chilbi-Robo Zip Lash got a lot of dislike, but I couldn't help myself. And I couldn't play this game without a silly grin on my face. Sweet as the candy and snacks you collect, Chibi-Robo wormed his way into my heart, despite the negativity surrounding it. I adore this little robot and hope we'll get to see more of him.

Super Mario Bros 3D Land is a game I waited a long time to play, mainly because I'd wait for Black Friday to try and get a copy, as Target would discount it to $15. This year I had luck on my side, as I was able to grab it before it got sold out like it did in previous years. And it's quite fun. I look forward to Mario 3D World when I can eventually pick that one up. 🙂
Honorary mention would be Animal Crossing Happy Home Designer, because I've loved designing spaces since the original Sims. However, it didn't make my list simply for the absolute lack of challenge. It's basically just a sketchbook for designing, but there's no real point. Still fun though, but I felt I couldn't add it to this list because of that.
*Amazon links give me a small monetary kickback if you choose to buy from them. GOG links don't, but I prefer sending people there over Steam and these are the versions I have.*
Top Ten Tuesday is hosted by The Broke and the Bookish, and features weekly top-ten lists! This week's topic is Top Ten 2015 Releases I Meant To Get To But Didn't! Almost every year this happens, books get released that I'm excited for, but then I never get around to reading them in that same year. It's inevitable, and it happens to us all. This is also a common occurrence with video games because time, like money, is limited. However, I'm STILL planning to eventually get to these titles, but I'm leaving off Illuminae as it is currently being read (and loved very much, I might add! Worth the hype!).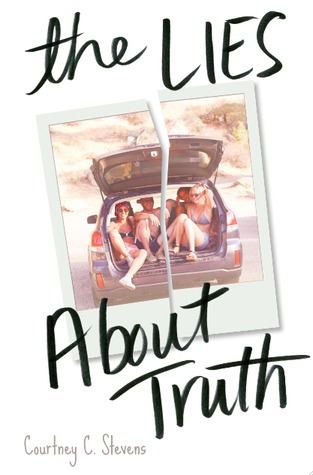 1. The Lies About Truth by Courtney C. Stevens
If you've been reading my blog, this is no surprise, and it's the very next book on my TBR, so I'll be getting to it in just a few more days! I'm excited for it to both break my heart and fill me with hope and just to read an incredible contemporary again.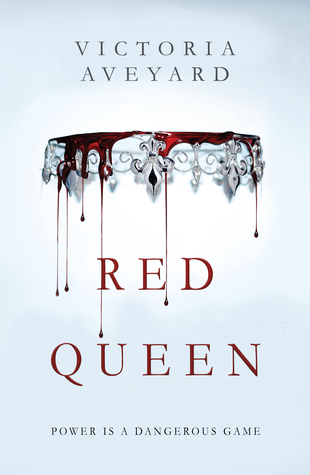 2. Red Queen by Victoria Aveyard
I know reviews have been mixed, but since I heard about it, it sounded like it had potential and I still think I might like it, so I want to give it a try, even if I just read a library copy.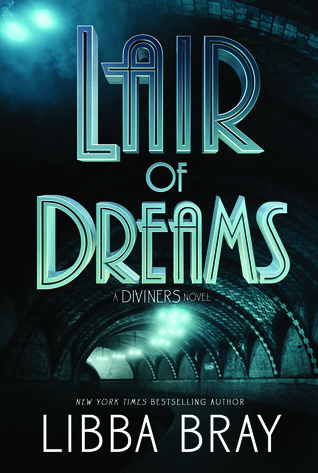 3. Lair of Dreams by Libba Bray
I loved The Diviners a whole lot and I cannot wait to continue on with this second book in the series. It was a long wait and I've extended the wait for myself, but I also have to be in the mood for 1920's creepiness, and I just haven't been. But soon!
4. Gabriel by Nikki Kelly
I did a blog blitz for this book, yet I still haven't bought it. Really enjoyed the first book, so hope to get to this one sometime this year.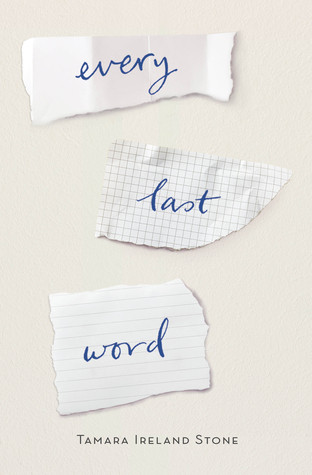 5. Every Last Word by Tamara Ireland Stone
I heard really good things about this one, so it's definitely on my list. It focuses on a girl with OCD, and I have a fondness for mental health related books.
6. Your Voice is All I Hear by Leah Scheier
This is a book I found while randomly browsing Goodreads one day, and it made me click the "Want to Read" button pretty quickly. It just tugs at the heart strings with just the blurb, and I look forward to picking it up. Also deals with mental illness but from the perspective of a girlfriend trying to support the one she loves.
7. A Thing of Beauty by Bianca M. Schwarz
Another book I found just browsing. England, romance, historical fiction, and danger? I would like to read more adult fiction, and I love historical fiction in this era (early 1800's).
8. Shadowshaper by Daniel José Older
Look at that beautiful rare cover. I say rare, because of the WOC model, but besides it being a diverse book, it just sounds awesome. I also haven't read urban fantasy in a while, so yes. Check it out for yourself and tell me you're not intrigued by that blurb.
9. A Curious Tale of the In-between by Lauren DeStefano
I follow this author on Twitter and love her, also got a postcard promoting this book, so I need to read it.
10. Six of Crows by Leigh Bardugo
Wasn't really interested in her previous series (scratch that, after seeing that all my fave GR people gave it 4-5 stars, I guess I'll just have to read that too), but I've heard wonderful things about this one. Heist plus magic and high fantasy is pretty hard to resist, especially after reading Mistborn.
*Note: Images are linked to Goodreads, titles are linked to Amazon. I get a small kickback if you use these links to purchase any of these books, so thank you if you choose to do that. 🙂
If you've been waiting for a blog, first off I have to say Thank You! I know I had posted what was going to be a schedule I planned to stick to and didn't follow through. Pretty much right after the last post, I was in too much pain to do much of anything. The problem was solved, but it took about a month and a half. I should have come back to the blog at that point, but I was putting all my time into getting Christmas crochet gifts done, and the last gift took longer (I literally only finished it 2 days ago and now I don't want to touch a big project for a long time).
Anyway, I hate feeling like I'm making excuses when blogging should just be FUN. And when I get into it, it is a lot of fun. I struggle with making the time for writing though, now that I've added more hobbies to my life >.<. Crochet kind of took over (I became addicted to the craft, I have a ton of passion for it as it turns out), and it does great things for my anxiety. However, now that the holidays are over with and I have no "deadlines" in regards to it, it's time to make writing more present in my life. I just need to find that balance, which can be very difficult to do.
So this is not an excuse, or an apology for not being able to follow a set schedule when I got sick. I'm not going to put myself down for that, life happens and sometimes it takes time to figure things out. With that said, I won't be making any promises.
I'm going to treat this blog as a hobby, something I do because I have something to say or just for fun. If that translates to regular posting, then that's great. If not, so be it, that just means I've been occupied with other things that take precedence. I don't see myself writing another checking in post like this unless I have something big I want to share outside of on topic posts. So this should be the last one I do for awhile.
Next post should be about my 2015 reading, maybe gaming as well. After that, who knows? I hope to find and solidify a routine this year, so hopefully that can happen. But again, no promises.
If you'd still like to check in with the blog, subscribe to be notified for when I do post, or just follow me on Twitter. Once again, a huge Thank You if you've read this far. It can be so lonely working on a post that takes a minimum of one hour to write and not knowing if anyone will read. So if you ARE reading, I really appreciate it!